Welkom bij Nagelsalon Lisse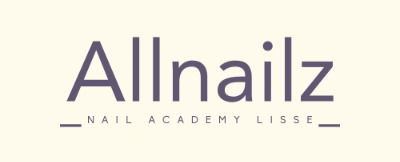 Welkom bij Nagel Salon Allnailz Lisse.
Naast opleidingen hebben wij ook een prachtige nagel salon om u van de mooiste nagels te voorzien.
Uw handen zijn uw en ons visitekaartje, daarom u zal een hoop complimenten krijgen bij het zien van uw nagels.
Bent u een nagelbijter? Wij helpen u om uw nagels weer mooi voor de dag te laten komen.
Tevens zijn wij gespecialiseerd in Trauma nagels, wat inhoud dat wij uw misvormde nagel er weer mooi kunnen laten uitzien, u hoeft uw handen nooit meer te verbergen!
Bij ons kunt u terecht voor Acryl- en Gelnagels, maar ook gellak behoort tot de mogelijkheden.
Wilt u een afspraak bij ons maken? bel: 06-51064081 of stuur een WhatsApp.
Mochten wij de telefoon niet aannemen, dan zijn wij bezig met een klant en bellen wij u z.s.m. terug.
Prijslijst:
Nieuwe set acryl of gel nagels € 60,00
Nabehandelen acryl of gelnagels € 45,00 (inclusief glitter, nail art op 1 nagel en gellak)
Gellak op de natuurlijke nagel € 37.50( inclusief Glitter, nail art op 1 nagel)
Reparatie per nagel € 7,50 ( bij nabehandel afspraak is reparatie gratis)
Natural nail treatment € 45,00 Deze behandeling is bedoeld om uw natuurlijke nagel te beschermen en te verstevigen met BIAB
Openingstijden: Dinsdag tot vrijdag kunt u afspraken maken voor de nagelsalon. tel: 0252412311
Winkelwagen
Geen artikelen in winkelwagen.